Privacy Policy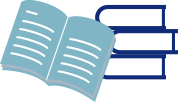 At Japanwanted, we promise to protect your privacy from any third parties or other unethical users who could misuse your information while you purchase goods and services on our site. While you must provide your personal information in order to purchase products, we enact the utmost protection for that confidential information.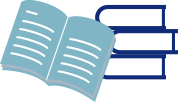 "Your Safety is Our Concern"

Data Collection No data is collected or stored while accessing the homepage of our website. We only collect data that is necessary in order to process your purchase.
We do hire other companies and individuals to perform functions on our behalf, which may include fulfilling orders, delivering packages, sending postal mail, providing results, etc. They have access to personal information needed to perform their functions. They may not use it for other purposes.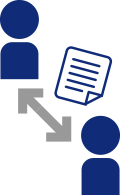 Sharing and Disclosure of Personal Information
We protect your privacy and personal information.
We promise not to disclose any of your personal details
---
1. When required by law.
2. When it seems to necessary in order to protect the Rights, Product Name, or Credit of  other customers, Sellers at Yahoo!® JAPAN AUCTIONS, or any third party;
3. We protect the security of your confidential information like the credit card number d uring transmission by using Secure Sockets Layer (SSL) software, which encrypts your personal information to prevent other people from obtaining this confidential information.

Cookies Cookies are SENT to your system while you access our services in order to use that same information again in the future, when you return to our site. These are used by your browser when you again visit our website and process for further services.
A cookie is just a copy of data which you enter while purchasing a product or service and filling a Registration form or Subscription form. Cookies are sent by our web site to your browser. This information is stored on your hard drive but not stored in our website. Cookies do not collect information about visitors. Unless you input your Personal Data onto our website you cannot be identified ,and that's why you remain anonymous for our site You can adjust the settings of your web browser in order to agree or disagree on receiving cookies.

Data Security
At Japanwanted, we take complete responsibility for the safety of information you input to access our services. We adopt the essential techniques to adequately prevent others to use information.
---
We provide you this security and protect you from those unethical persons who can misuse your confidential information for their benefits. In our site when you place an order your personal and credit card information are encrypted using Secure Socket Layer (SSL) encryption technology before being sent over the Internet as per the International Standard IS/ISO/IEC 27001.

And ypur confidential information like credit card number is always stroed in encrypted form in a database that is away from our Web site database Therefore, it isn't connected to the internet and is safe from hackers or unethical users.

You're Right to Access, Correction, and Erasure Japanwented gives you the right to ask about the information or details that we hold about you. In addition, you also have the right to correct or delete any kind of information regarding you anytime that we hold. If you want to know what part of information Japanwanted holds about you, you can contact us using our Contact Board. RESPOND to your request AS SOON AS POSSIBLE.
In addition, you also have the right to ask about erasing the information about you stored in our site. If you want to unsubscribe from any email list, just inform us. We will respond to your demand within 7 days of receiving your request.
Changes to Privacy Policy Our policy may be amended at any time. We reserve the right to amend or discontinue all the services or any part of the service we provide on our website. So please check back periodically. And if you want to be automatically updated with our Privacy policy, please inform us through our Contact board. We will send you our Policy updates on regular basis.