เกี่ยวกับเรา
เกี่ยวกับเรา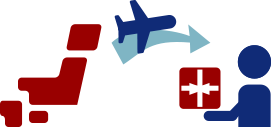 How to have access to the largest online auctions of Japanese products without knowing Japanese fluently.

You want Japanese products.
But you don't speak the language.
You want to experience online Japanese shopping.
But,
you don't
speak the language.
How many deals of your favorite Japanese goods have you missed out on?
One… five… ten… twenty… maybe more?
 
Good news: You don't have to miss out on anymore of the latest deals on Japanese products. If you want Japan products, then you've reached the right web destination—Japanwanted.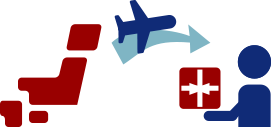 | | |
| --- | --- |
| Company Name | JAPANWANTED |
| Address | 2-7-8, AKINE MINAMI-MACHI, SHIMONOSEKI, YAMAGUCHI 751-0872 |
| Telephone | 81-80-1918-0534 |
| Establishment | 2014 |
| Chairman | PICHAI S. |
| Business Type | E-COMMERCE |
Why to choose us?
Who else wants to have an easier experience while shopping for the latest Japanese products?
 
If you want an almost endless selection of Japanese goods, then you need to have access to Yahoo Japan Auction , which is the largest online auction in Japan. Yahoo Japan Auction offers some of the finest Japanese products that are in-demand all over the world, from trendsetting fashion to entertaining toys, sophisticated electronics to valued car parts, and much more.
 
In the past, these products were not accessible to people, like yourself, who do not know the Japanese language. And even if one did know enough Japanese to navigate the site, most of the Japanese sellers are not equipped to conduct business with people outside of Japan.
 
Again, why is this name in quotations??
 
Reply: Our website provide the bidding service who want to bid the products in Yahoo Japan Auction (http://auctions.yahoo.co.jp/)
User don't need to register Yahoo account id. They register account with us, deposit money and start bidding Yahoo Japan products through Japanwanted with the automated bidding system.

But guess what? Now, you no longer have to worry about these barriers that once prevented you access to the largest online auction in Japan.
 
Our emergent "Bid/Buy from Japan" platform is here to simplify the entire online Japanese shopping experience for you. Now, online bidding and purchasing from Japanese sellers is easy, exciting, and stress-free.
 
Our search engine and translation tools provide the best way for you to understand the details and descriptions of any particular Japanese product. You can use our site to place bids on Yahoo Japan Auctions in real-time. Once you make your purchase, we handle the rest, from the communication with the Japanese seller to the shipping and handling.

Products shipped to you, anywhere in the world, from Japan with care.  

Your convenience as a customer is our number one priority. You bid, and we handle the entire delivery process. This means a simply enjoyable online Japanese shopping experience for you. Your products will be delivered to you in a timely manner with safety in mind.  
Japan is known for its incredible history in advancements, and Japanese products have created an excitement and trust for people all over the world. We want to bring a little of Japan to you.
 
Our site continually updates to the needs of both the buyers and sellers. Click here to begin your online Japanese shopping experience through our platform.